Update: As of now DREAM LED Strips are currently available. However, due to high demand and low availability, this product is selling extremely fast and we are expecting it to be OUT OF STOCK very shortly. Once we are SOLD OUT, it will be a few weeks until we get back in stock as this product is a new release. (20M is currently SOLD OUT)

 

 

FREE SHIPPING WITH CODE : FREEDREAM
This will C

H

A

N

G

E

your the whole room 🤩
This is the perfect addition to any room that will really make it pop! Our Vibe Lights™ Dream Strips allows you to experience color like you never have before. Scene X Smartphone Bluetooth controlling connects you to the incredible features at the touch of a button. Immerse yourself in a full spectrum of color options and explore the app that will set the perfect mood! 
Your

D

R

E

A

M

room is waiting...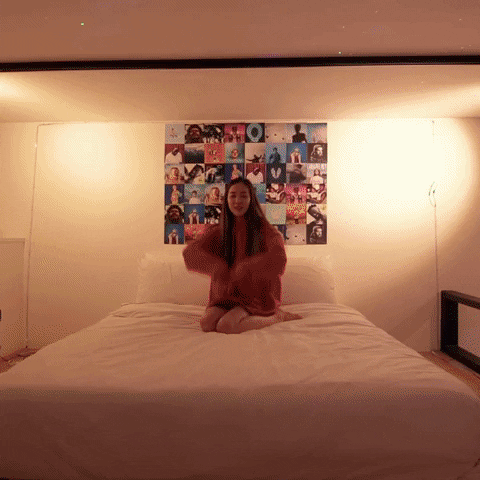 🌈 RAINBOW STRIP TECH™ - 1000+ colors to customize & select from, now you can customize to any color you want, the combinations are limitless.
🎵 MUSIC GROOVE TECH™ - New & Improved Dream Lights now follows to the beat of the music, pop, rock, hip-hop just get the groove on and VIBE.
📱 Scene X APP Control - APP available on IOS or Andriod, play with the unlimited features & VIBE with your friends, family or when you're alone. Create the right VIBE with your current mood.
🌟
Make it a 

D

R

E

A

M

room with GALAXY LIGHTS - 
Get the perfect combination with the correct
VIBE
with Galaxy Lights. Trust us the only thing you will regret is not getting it together with the Galaxy Lights.
Dream Strips vs LED Strips
TikTokers love it 💖

 
- Our community of Tiktokers love our products, you will love them too, try a set now to get amazed by the lights !
FEATURES

📡 Bluetooth Control

📱 Scene X APP Control 

🎵 MUSIC GROOVE TECH™ 

🎮 DUAL-REMOTIC CONTROL® 

🌈 RAINBOW STRIP TECH™ 

🌟 VIBENAMIC MODES® 

🩹 MEGA STICK TAPE ™ 

💡 Brighter Lights

✂️ Strip Cut-off Feature

⏰ Long Life Span 50,000+ Hours

🎀 Flexible Ribbon Strips

🔌 Easy Installation
What's Inside




1x Wireless Remote Controller
1x LED Controller
1x Wall Adapter
1/2/3 x 5M RGB WS2811 Colors LED Strip Light
batteries might be or might not be included
Video Demonstration